YOUR FACE IN THIS CARTOON!
Here you will find pre-drawn Cards By Harris cartoons that you can have personalized with YOUR face (or any face of your choice)! All you have to do is pick your cartoon, pay using corresponding payment button and send email to cardsbyharris@gmail.com with mugshot of person you want in cartoon! Put "Your Face" in email subject field!
After your purchase you will be directed to "What to do next" page, re-stating above directions. Your cartoon is usually completed and sent in 2-3 days.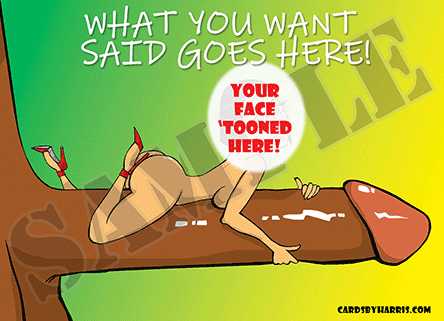 Taking On The Diesel / $30 (non-animated)