NOTE: Once purchased you will be directed to the download page containing the non-watermarked cartoon. You can copy the artwork to your smartphone or computer as you would any image from the internet. Once in your device you can send a copy to whoever you want!
CARDS CATEGORIES ( Click one )
Welcome to the Cards categories page! Select the card theme you wish to view. All purchases are made available without watermark protection. New artwork added regularly so please come back often!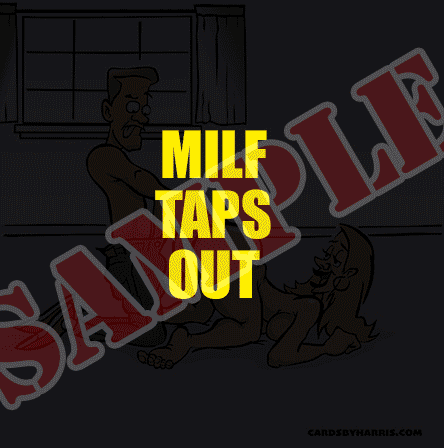 Order 'MILF Taps Out' for only $5!