"Do These Cartoons Make My Ass Look Big" is a funny, contemporary adult cartoon book by Richard Harris. Targeting some of today's popular sexual lifestyles such cuckolding, hotwives, interracial sex, mature dating and more, this cartoonists wit strikes a bullseye while always tickling your funny bone! Whether the traditional print book or instantly available .pdf file ebook, this is a MUST HAVE item for adult cartoon lovers everywhere! Order Today!
ORDER ADULT CARTOON BOOK FROM CARDS BY HARRIS !
Order Print Book / $11.49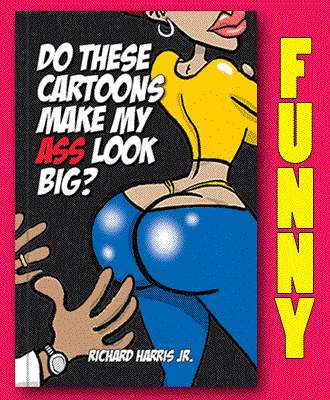 Order Directly from Cards By Harris Website!