GET CARTOONED BY CARDS BY HARRIS!
Send email to cardsbyharris@gmail.com, put "Personalized Cartoon" in subject field.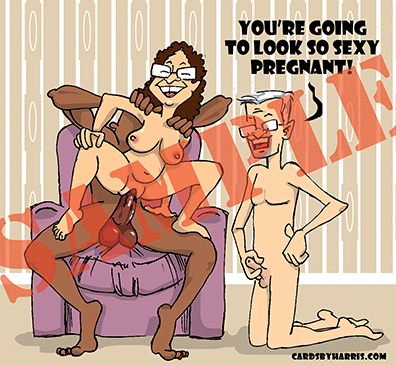 Fantasy cartoon commissioned by Twitter user @MatureSabine
STAR in your very own Cards By Harris animated cartoon!
It's fun to have and they're inexpensive & easy to get! The cost for a personalized animated card is usually $85. I require an upfront payment of $40 to begin the artwork that you can pay using the "Buy Now" button below. After that payment send an email to cardsbyharris@gmail.com describing your request and attach picture for likeness. After payment verification I'll begin your request then send you a rough "proof" of your artwork. Upon your approval I complete the artwork then email you the invoice for balance payment, this is usually $45. After final payment your finished artwork is emailed to you! The entire process usually takes 3-5 business days. Just click the Buy Now button below to get started!